Genesis Spacecraft Returns To Earth
After years in space collecting interplanetary samples of the the solar wind with panels of aerogel, Genesis returned to Earth. Using NASA JPL ephemeris data, I decided I would attempt to image the incoming spacecraft since it would simulate a near Earth asteroid on an impact trajectory. Unfortunately, the simulation turned out to be too perfect. Apparently, the drogue parachute did not deploy and the return capsule did indeed impact in the Utah desert the morning of 8 September 2004. Despite the loss of scientific samples on the spacecraft, the imaging exercise provided me with good calibration and insight into the challenges of imaging and performing astrometry on fast moving objects with my equipment.
The image below is a composite of 72 one minute exposures showing the spacecraft on the evening of September 6/7, 2004 . The images were taken a SSC's San Clemente observatory utilizing a Meade 12" LX200gps telescope fitted with both DSI and Pictor CCD imaging cameras.
Genesis Tracks Towards Earth
The following animation was made by combining 72 frames using Autostar Suites "Combine Maximum" method. after all of the images were aligned. The image is centered on RA 20:54:52, Decl. -24d58m30s.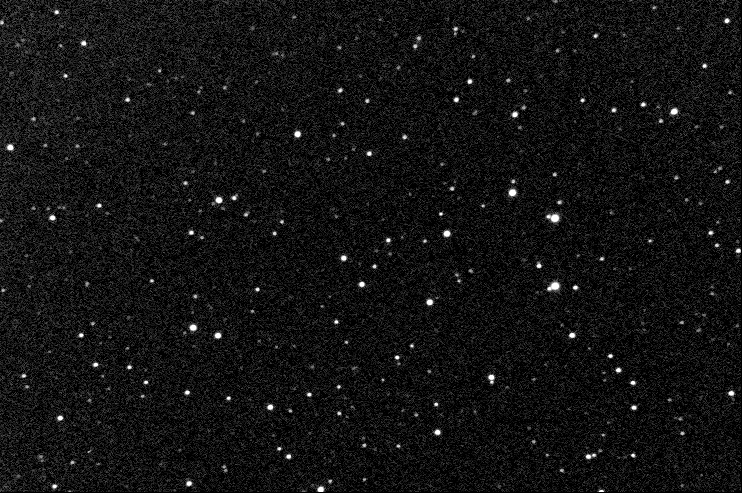 GIF Time lapse animation spanning approximately 2 hours elapsed time. Field of View approximately 30'x20'
An AVI version of the animation can be downloaded by clicking here.
the following composite image was producted by combining about 20 minutes of data from the early morning of 8 September 2004. At the time of this image, about 3:00 AM PDT, the spacecrafts apparent motion exceeded 1 arc second per second.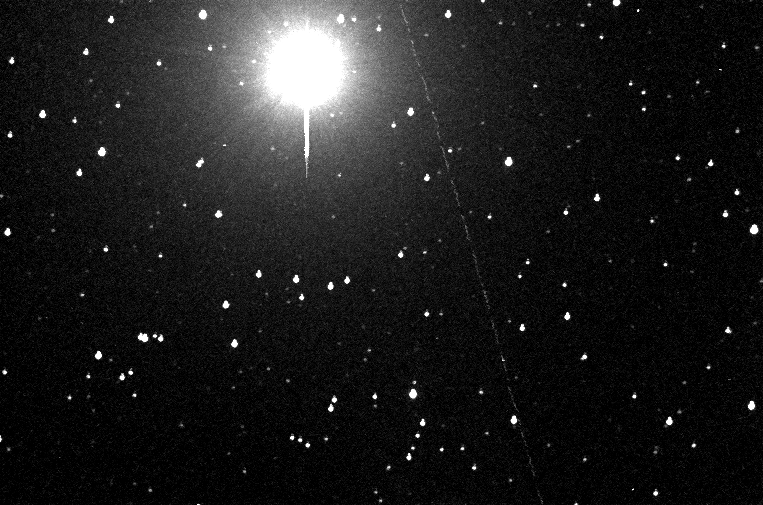 Genesis Moving at more than 1"/second 8 September 2004
The following is the same set of data presented as a time lapse image. The length of each trail shows how fast this object was moving. Even at 14th magnitude, it presents a challenge for a 12" LX200gps to gather enough light on any pixel to actually record the spacecraft's passage.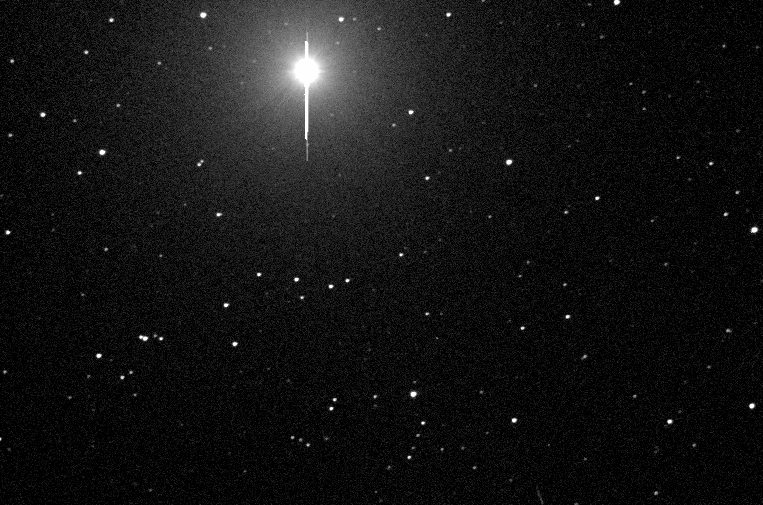 GIF Animation of Genesis From 15 Frames Take 8 September 2004
All Images Copyright 2004 SSC Observatory
Please contact SSC before using images for any purpose.