Total Solar Eclipse Augut 21, 2017
On August 21st 2017 a total solar eclipse was visible from the west coast to east coast accross the United States. Called by some, The Great American Eclipse, this type of event is extremely rare. While eclipses occur somewhere in the world every couple of years, to have one visible across your continent is somethig that only happens every 100 years or so.

There was no doubt about it, we would mount an expedition to observe and record the eclipse. After looking at climate history, traffic and other logistical issues, we decided to journey to eastern Oregon, in the rain shadow of the Cascade mountains to observe the event. If weather did not look good we could press further east into Idaho if necessary.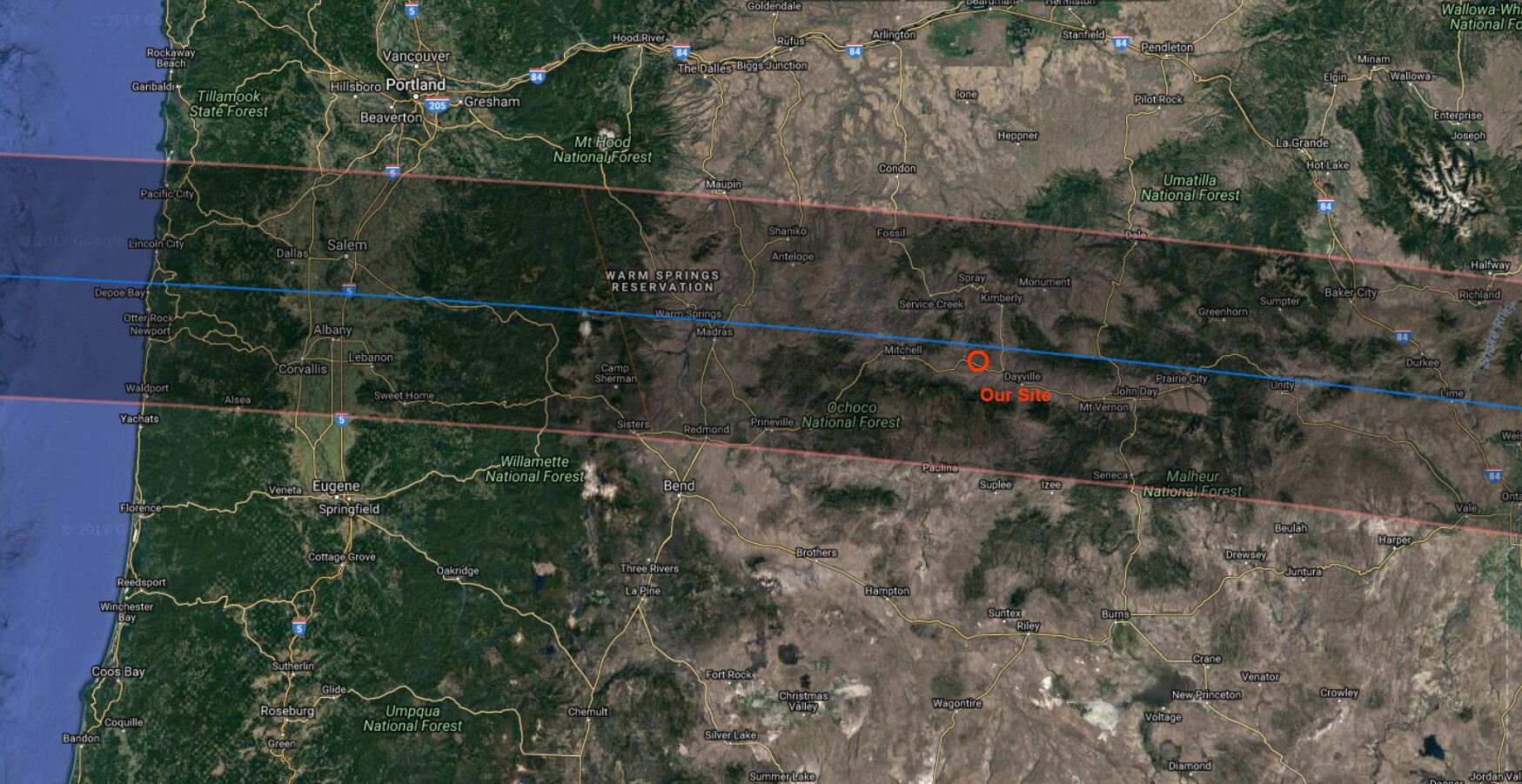 Our Observing Site In Eastern Oregon


As things turned out, our secondary Oregon site work out well.

Below is an image montage made by combining an images of the Sun taken every few minutes from start to finish. The result shows how the moon gradually covers and uncovers the sun as it moves across the sky.
Composite Image Showing Earth's Shadow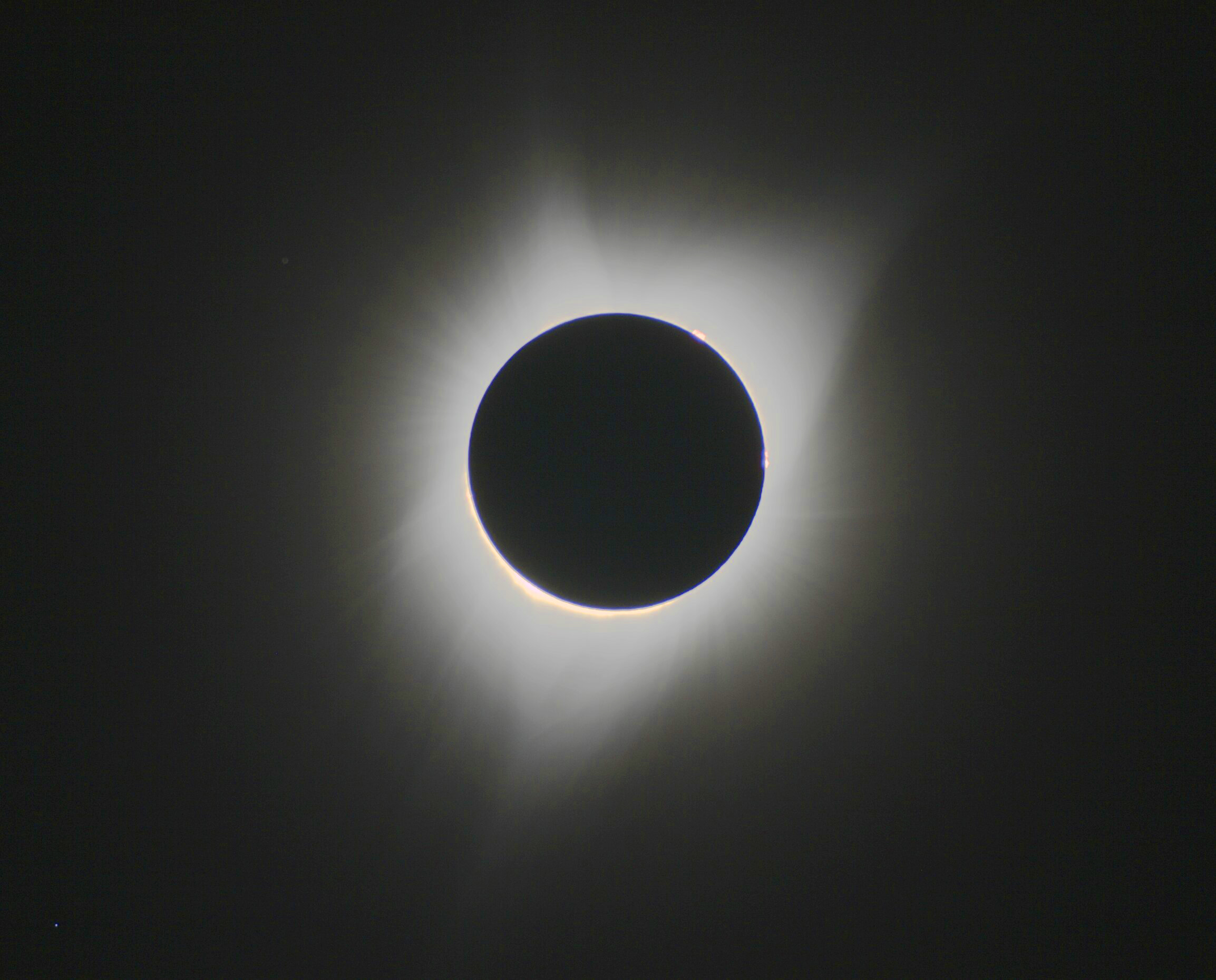 Totality From Dayville, Oregon, USA
While words fall short of describing the experience of witnessing a total eclipse. The animation below captures some of our experience viewing this eclipse.
Solar Eclipse Animation From SSC's Observatory's Oregon Expedition
Please contact SSC before using images for any purpose.